Other Pics
This page has become more of a tribute to my hawking buddy Ryan than anything!

Ryan with his new bird on the glove.
Baby with a rabbit.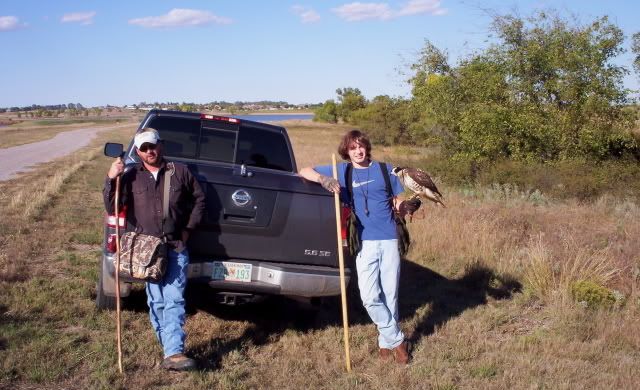 Ryan and David ready to kill sumthin'
Ryan calling Baby to the glove.


Ryan calling Baby to the lure.
There's an interesting bit of history hidden in the shot above. The house in this photo is the house I grew up in. I lived there until I was 13. Its funny to me that over a decade ago, I was sitting in my room looking out at the very field we were hawking in today, dreaming about one day becoming a falconer. Maybe some other kid was watching us from the same window today, and now has a dream of his own?

Baby on her custom made "Squirrel Lure"